Belgium Golden Limousines provides a quality and reliable VIP ground transportation and chauffeured services in Belgium since many years. Our head office is in Brussels City and we not only cover Belgium but are also present in more than 400 cities worldwide. We pride ourselves as an unrivalled partner in ground transportation to many public and private organisations as well as luxury companies.
Whether the need calls for a simple airport transfer or for a journey with multiple stops, we ensure a comfortable, tranquil, and efficient service.
We specialise in managing tailor-made travel arrangements for different events companies and corporate travel agencies by maintaining the highest level of safety and quality through innovation and dedication.
At Belgium Golden Limousines, we believe in "SERVICE WITH PERSONALITY". Our entire team, starting from the back office to our chauffeurs, dedicate themselves daily into providing excellent services with a more personalised approach to exceed our client's expectations. We make sure that our ground transportation solutions are second to none.
Experience the golden key to client's satisfaction by clicking on contact us.
HOW WE DO IT?
Our Objective
Our objective is to guarantee 100% client's satisfaction and our whole team strive to ensure that we reach our goals. We aim to provide a peace of mind and a professional service to our customers according to their needs and requirements. Belgium Golden Limousines is committed to excellence and a continual improvement by assuring our clients the best comfort with style. We are constantly looking for ways to innovate the way we do business by working with highly trained professionals and evaluating every aspect of our services.
We make use of our detailed "Quality Monitoring" to evaluate and execute every detail of the service we provide to the highest quality possible.
Our secret is the combination of PEOPLE and TECHNOLOGY. Our Back-office team consists of dispatches and customer service agents who are on the clock ensuring quick replies for all requests and managing all aspects of the day to day operations. We have the resources and knowledge to carry out any request to your exact needs. Our team's and partner's dedications towards customer excellency, and our obsession for quality, put us forward to become a leader in corporate and VIP ground transport services.
Simultaneously we are using the latest software system and technological mobility solutions, to provide quick pricing options for all your requests in Belgium and anywhere worldwide. Our system will send you the driver's contact information 24 hours before the start of any service. You will also get the driver's live status updates as well. All flights and trains are monitored for smooth pickups and all the vehicles have GPS tracking for extra safety and security.
Belgium Golden Limousines
The Golden Team
BACK OFFICE & OPERATIONAL TEAM
Our team has the golden touch. They have been professionally trained thoroughly and have the experience and knowledge needed to deliver flawless service. Available 24/7, they are proactive, flexible, and quality orientated. They maintain a positive working environment by embracing teamwork, mutual respect, professionalism, and service with personality. We are multicultural and speak many languages. We have the mindset to always provide superior level of client service and attention to detail during all our missions.
OUR CHAUFFEURS
Our chauffeurs are professionals with many years of experience, they are discrete, multilinguals and possess good local knowledge. They are well groomed with dark color suit, tie, and classic shoes. They possess medical clearance, after undergoing practical and physical medical test for security and for excellent mindset. All our drivers have cleared the NSA security clearance and thorough background screening are done before being hired. All our drivers must adopt the defensive driving skills.
OUR SUPPLIERS
Our suppliers around the world share our values and standards. We are very selective in choosing our suppliers who will be representing us to make sure our quality of service is being experienced anywhere, anytime by our clients! Our suppliers need to respect and be fully compliant to our Service Level Agreements(SLA)and should agree to a non-disclosure agreement terms and conditions (NDA) to protect the data of our clients.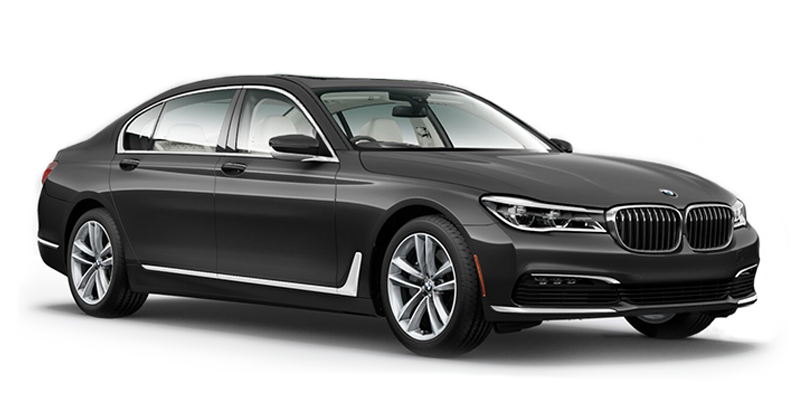 OUR FLEET
Browse Our Limos
State of the Art fleet with the latest configurations!
Belgium Golden Limousines exclusively specialises in chauffeured transportation with the sedans and luxury people carriers of superior brands. We choose to work with those vehicles for their efficiency, economical values, ecological aspects, safety, reliability, and comfortability by adding our golden touch of luxury to them.
Our First Class is the luxury sedan such as Mercedes S Class, BMW 7 , Range Rover , Maybach series with extended wheelbase for extra legroom and upmarket fittings to experience travel in style and comfort.
Complementary bottles of water and newspaper are included in the vehicles.
BMW 7 series S Class Audi A8
3 passengers 3 luggages
Free Wifi Water
Experience our Business Class sedan with superior comfort limousine, extended legroom and leather seats. Our business models are Mercedes E Class, BMW 5 series or equivalent.
Complementary bottles of water and newspaper are included in the vehicles.
BMW 5 series E Class Audi A6
3 passengers 3 luggages
Free Wifi Water
Our VIP minivan caters for smaller groups of up to six passengers. They have an extended wheelbase and offer extra legroom and space for luggage in the back.
Some of the models also have a face to face seating's set up for a more cosy specific request, such as to have a business meeting inside. Our models consist of Mercedes V Class and Mercedes Vito with extra-long wheelbase, leather seats and AC.
Complementary bottles of water and newspaper are included in the vehicles. Other drinks and snacks available (upon request).
V Class Sprinter VW Caravelle
5/6 passengers 7 luggages
Free Wifi Water
We provide busses in all sizes in addition to our limousine services and luxury van services. We cater for groups transportation with our minibus and our VIP busses for 16 to 50 passengers. We can offer busses with a variety of features and seating area with conference table or leather seats. Busses for all types of activities such as sightseeing, shuttles, guided tours, and events transportation. Upon request we can also add catering in our busses as well as personalised branding.
16/50 passengers
Free Wifi Water
Our partners
Helicopter & Aircraft Charters
We have business collaborations with partners for professional charters of helicopters, private and business aircrafts. This allows us to provide you with aircraft at any international airport in the world. This will be a quick and safe way to reach your destinations.

Belgium Golden Limousines
Contact Us
Please contact our team 24/7 for all queries.